Regular price
$37.98 USD
Sale price
$18.99 USD
Unit price
per
Sale
Sold out
SAY GOODBYE TO TEAR STAINS FOREVER!
Keep your adorable pets clean, beautiful, and safe with ourTear Stain Wipes!Although cats and dogs are generally good at cleaning themselves, there areareas of their body that are difficult to reach. That's why we created this perfect formula tear stain wipes toespeciallycleanthestainaround their eyes.These stains may look harmless, butthey can lead to serious and life-threatening infections over time.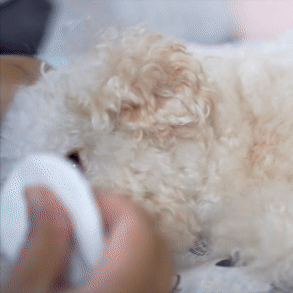 Our tear stain wipes aremade of 100% cottonthat isgentle and non-irritating cleaning solutionfor your pet'stear stain. It alsoprevents possible eye infectionsand other complicationsdue to bacteria build-up caused by tear stain.Use this easy swipe tear stain wipes to remove your pets dirty stains every day!
100% cotton- gentle and not irritating to your pets
anti-bacterial-removes bacteria build-upandprevent infections
easyto use- removes tear stainswithone easy wipe
safe-does not contain harmful chemicalsand can beused for daily cleaning
can be applied to your dogs and cats only
it helps remove your pets tear stain and improve their appearance
keeps the eye clean and helps reduce the risk of eye irritation and itching caused by foreign bodies
Material:100%cotton
Shelf life: 2 years
Package includes: One box100 / Two boxes200x Formula Pet Tear Stain Wipes
Share
View full details
Cool Stuff, Cool Gadgets, Cool Gifts & Things
From home good products to beauty and health gear, to clothing and electronics, you can find a wide variety of goodies that will inspire you to live your best life. And if you don't want to leave out your furry friends, we even have a section of innovative products devoted just to them too.