Regular price
$42.00 USD
Sale price
$20.99 USD
Unit price
per
Sale
Sold out
STOP SPENDING MONEY ON CAR REPAIR SHOP! NOW YOU CAN REMOVE CAR SCRATCHES ON YOUR OWN!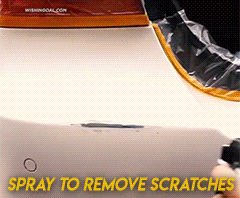 Car Scratch Repair Nano Sprayis a car paint sealant toinstantly remove any scratches, bird drops, stone chips, iron powder(caused by oxidation), water spots, UV light fades,and any contaminants from your paint. Withhighly-advanced ceramic formula, it forms aprotective 9H ceramic coatingafter spraying ¨C whichprevents any further car damagewith along-lastingresult!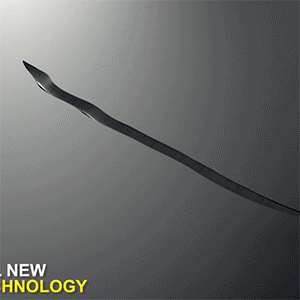 Also, itrestoresthe gloss and shineof car paint and brings it back to itsoriginal, flawless condition!Thanks to itsultra hydrophobicnature, it offers easy cleaningwithout water stain/dirt accumulation.
FEATURES:
Removes Any Scratch/Mark
Instantly removes anyscratches, bird drops, stone chips, iron powder(caused by oxidation), water spots, UV light fadesand any contaminants from your paint.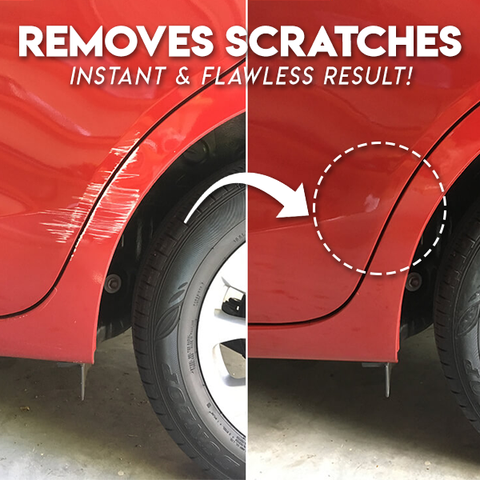 9H Ceramic Coating
Applies advanced coating technology to provide anultra hydrophobic coatingwhich significantly reduceswater stain, weathering, dirt & debris build-up, giving your car along-lasting, easy-to-clean result.
Shine Restoration
Leaves a stunningshiny gloss finishwithout waxing or damaging your car's paint.No unsightly white wax mark will be left!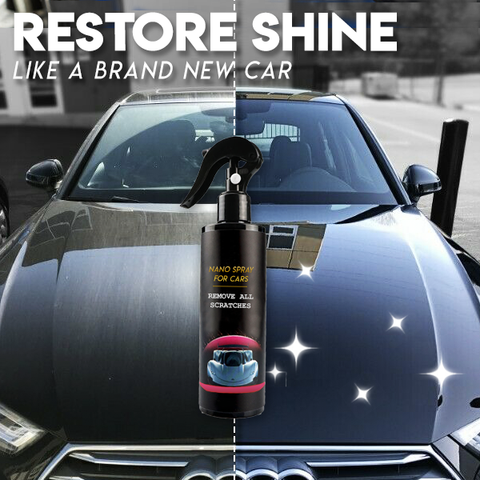 Easy 2-step Application
Just spray & wipeto bring it back to its original, flawless condition!
Non-toxic & Long-lasting
Contains no harmful/toxic chemicals. Leaves anon-greasy, odorlessfinish that generally lasts forat least 3 months.
Wide Usage
Blendable for any car paint color.Works onvarious surfacesincluding wheels, chrome, paint, metal, plastic, rubber, leather, engine, and even carpet.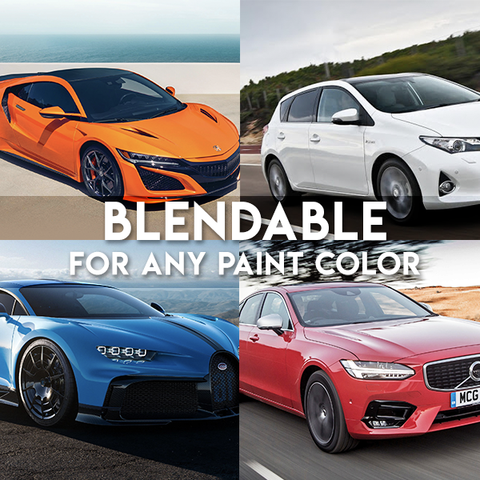 DIRECTIONS:
Cleans off dirt and stains on the surface of your car and dry it with a towel.
Directly spray the cleaner on the desired area.
Use a towel or sponge to wipe evenly until the surface is bright and smooth.
Enjoy the stunning shiny gloss finish!
SPECIFICATIONS:
Net content: 30ml/50ml/100ml
PACKAGE INCLUDES:
1 x Car Scratch Repair Nano Spray
Share
View full details
Cool Stuff, Cool Gadgets, Cool Gifts & Things
From home good products to beauty and health gear, to clothing and electronics, you can find a wide variety of goodies that will inspire you to live your best life. And if you don't want to leave out your furry friends, we even have a section of innovative products devoted just to them too.