Regular price
$109.99 USD
Sale price
$49.99 USD
Unit price
per
Sale
Sold out
Still, sharpening your chain saw with a file or other laborious tool?
Come and buy our Easy & Portable Chainsaw Sharpener!
Keep your chain saws as sharp as newwith the Easy & Portable Chain Saw Sharpener andsave time and efforton your work!
Main Features
More Fast & Effective
Quickly sharpen every tooth in a matter of seconds!High-quality aluminium and steelarestrong and sharp,helping you to sharpen quickly.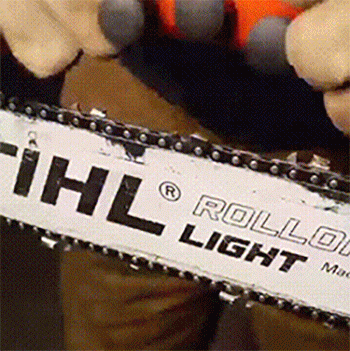 The normal way of sharpening chain saws is ineffective and inefficient.

With you cansharpen your chain saws quickly and efficiently, saving you time andincreasing your productivity.
Easy To Use
As easy to use as a pencil sharpener!Simplyplace the clampover the rod,place the pawlon the teeth,insert the burrinto the guide andturn the handle.
Each time you grind your teeth, you only need topull the chain.
Special Pawl Stop
Thespecial pawl stop designallowsprecise positioning to the next serrationby simply pulling the chain, withhigh sharpening accuracyandgood results.
Sharpen Anytime, Anywhere
Compact and portable, the Easy & Portable Chainsaw Sharpener iseasy to carryin your bag or in your hand and provides a great sharpener foron-the-go userswho need to sharpen their chainsaws on the go.
Specifications
PRODUCT WEIGHT
PRODUCT SIZE
(L X W X H)
PACKAGE CONTENTS

Easy & Portable Chainsaw Sharpener ¡Á 1
Share
View full details
Cool Stuff, Cool Gadgets, Cool Gifts & Things
From home good products to beauty and health gear, to clothing and electronics, you can find a wide variety of goodies that will inspire you to live your best life. And if you don't want to leave out your furry friends, we even have a section of innovative products devoted just to them too.