Regular price
$88.33 USD
Sale price
$29.99 USD
Unit price
per
Sale
Sold out
CLEANING, RESTORING, PROTECTING YOUR VEHICLES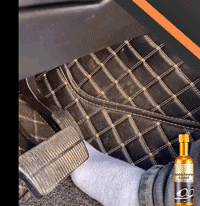 If you evernotice your fuel economy decreases noticeably or a rotten egg smell is coming from your engineand has black smoke?then you need toclean the catalytic converter right away!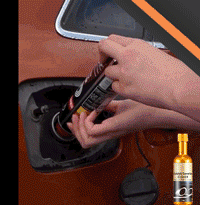 Deeply clean your converter with Catalytic Converter Cleanerwithout removing it!Stop the dreaded ¡°service engine¡± light flashing up on your display,and get better engine performance!
This is an absolute money-saver! Thanks to lower maintenance and fuel costs. On top of that,you won't have to shell out the big bucks to change your catalytic converter.



LOWER EMISSION LEVELS:It canlower your total hydrocarbon emissions by up to 50 percent.

BETTER ENGINE PERFORMANCE:help clean the fuel injection system, as well as the cylinders,improving overall performance.

REDUCE FUEL CONSUMPTION & BAD SMELL:while cutting down on fuel consumption, it also getsrid of the icky smell developed by your car overtime.

PROTECT ENGINE:Proper fuel and exhaust flowwill keep that engine running cleaner, smoother, and better,which will alsocut down on maintenance costs.

CLEAN THE ENTIRE SYSTEM:it can alsoclean other parts like the oxygen sensor, the fuel injectors, cylinder heads, and others.
EASY CLEANING:simply pour in your fuel tank.Catalytic Converter Cleanerstarts cleaning upon entering the fuel tank.


PRODUCT DETAILS:
Safe for gasoline, diesel, hybrid, and flex-fuel vehicles; does not alter fuel.Do not use in 2-stroke or oil/gas mix engines.
PRODUCT DETAILS:
1XCatalytic Converter Cleaner
Share
View full details
Cool Stuff, Cool Gadgets, Cool Gifts & Things
From home good products to beauty and health gear, to clothing and electronics, you can find a wide variety of goodies that will inspire you to live your best life. And if you don't want to leave out your furry friends, we even have a section of innovative products devoted just to them too.