Regular price
$71.99 USD
Sale price
$35.99 USD
Unit price
per
Sale
Sold out
The best tool to tighten pants and skirtsis the world's mostinnovative accessory to tighten your pants and skirts to the perfect fit around the waist and is, therefore, the modern replacement of your belt.
Do you realizethat you already havea lot of belts but you still can't finda proper oneto match your clothes,or the belts are too small and too big for your waistline, and it's too much trouble to make holes on a belt?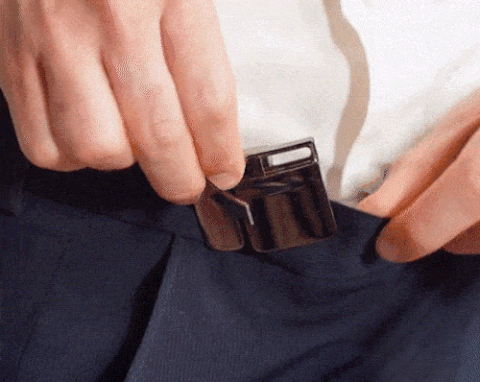 Say goodbye to the messy belts, say hello to Multi-Function Belt Clip,an accessory to tighten the waistband of pants and skirts to perfectly fit for every person instead of the traditional belts.
Main Features
Cordless Buckle Belt
Multi-Function Belt Clip isa new way to tighten the waistband of our pants and skirts,a simple buckle to replace the inapplicable and messy belts,ensuring the clothing waistband is a perfect fit for every one of us. Going around with confidence.
No More Bulking Fabric
Neatly folding the clothing

waistband

to perfectly fit your

waistline, get rid of

the bulking fabric, show off your perfect figure while tightening yourwaistband, it's theperfect replacement for the traditional belt, stop worrying about yourbaggy or even falling waistband.
No More Misfit Clothes
Most of our beltsare always too smallor too big forour waistline, and our figure may be changing with time going.Multi-Function Belt Clipprovides yousimpler clip buckledesign andfit comfortably, no more misfit, and swollen belt.
Almost Invisible Buckle
Just clip

Multi-Function Belt Clip

inthe waistband of your pants and skirts, adjust the size andbuckleit, it'sperfectly hidden in the folds of the fabric, there is no belt that will be displayed outside.
Perfect Clothing Decoration
Whether you're going to a party with friends or attending an important appointment,

Multi-Function Belt Clip

willalways match your temperament and can be a beautiful decoration toadorn your clothes, not just a belt.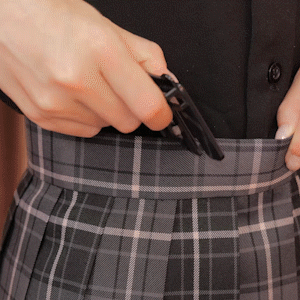 Share
View full details
Cool Stuff, Cool Gadgets, Cool Gifts & Things
From home good products to beauty and health gear, to clothing and electronics, you can find a wide variety of goodies that will inspire you to live your best life. And if you don't want to leave out your furry friends, we even have a section of innovative products devoted just to them too.