Regular price
$40.99 USD
Sale price
$18.99 USD
Unit price
per
Sale
Sold out
Outdoor Slingshot Cup: Fun Toy
Soft Elastic: Latex Sleeve
Pocket Shot: Game Shooting Targe
for Outdoor Sports: durable and elastic
easy to use: outdoor hunting
Small size: easy to carry
Madeofqualitylatexmaterial,durableandelastic.
Innovativedesign,easytouseandlooksverycool.
Suitableforoutdoorhuntinggames.
Itallowsuserstoloadandshootdifferentprojectilesattwotothreetimestherateofaregularslingshot.
Perfectforhuntersandrecreationalusersasitstinysizeallowsyoutokeepitinyourpocket,tacklebox,orbackpack.
Suitableforoutdoorentertainmentforyoungfriends.

Descriptions:
ThePocketShotisthemodernevolutionoftheslingshot.
Itcanbeusedontrains,aircraftsandothersecurityinspections.
Importedlatexsleevesarestrongandnoteasytobedamaged.
Smallsizeanddurable,easytocarry.

Specifications:
Material:Latex&Plastic
Recommendedprojectilesize:1/4-5/16(0.64cm-0.79cm)
Size:132*60mm
Color:black,blue,red
¡°A new way to play¡±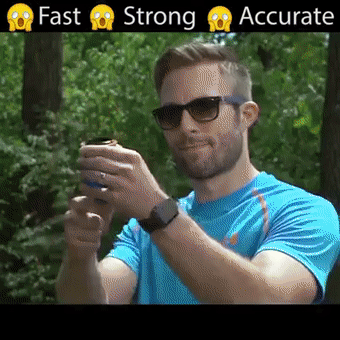 The Pocket Shot is a round weapon/survival tool/toy that can be used as a slingshot, a fishing rod, or even a bow.


The Pocket Shot's patented circular design allows you to load the device, aim it and hit different projectiles at two to three times the speed of a normal slingshot.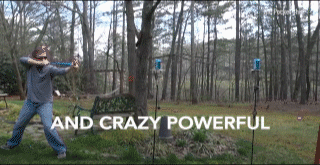 Features:
The original pocket shooter - fast, powerful and accurate - a revolutionary concept that dwarfs traditional skidding
Portable - only 1.3 inches deep when closed, perfect for carrying around in a pocket, backpack, camping gear or tackle box
High accuracy/high firing speed - very fast aiming and firing possible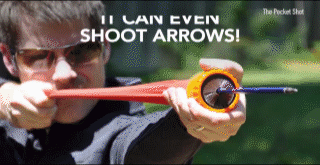 Up to six times more power - 12 joules with pocket ammunition made of carbon steel
The original pocket photo provided here can be identified by the pocket photo font on the ring.
Premium version - includes a Super Pocket Shot and Arrowhead cap (orange).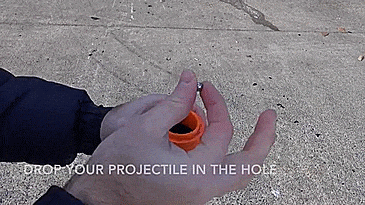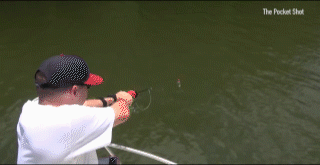 Share
View full details
Cool Stuff, Cool Gadgets, Cool Gifts & Things
From home good products to beauty and health gear, to clothing and electronics, you can find a wide variety of goodies that will inspire you to live your best life. And if you don't want to leave out your furry friends, we even have a section of innovative products devoted just to them too.