Regular price
$71.98 USD
Sale price
$35.99 USD
Unit price
per
Sale
Sold out
Easily replace your watch band without damage at home!
ThisDIY Watch Band Pliersremoves and replaces watch straps, bands or bracelets so much easierwhich isperfect to use even at home!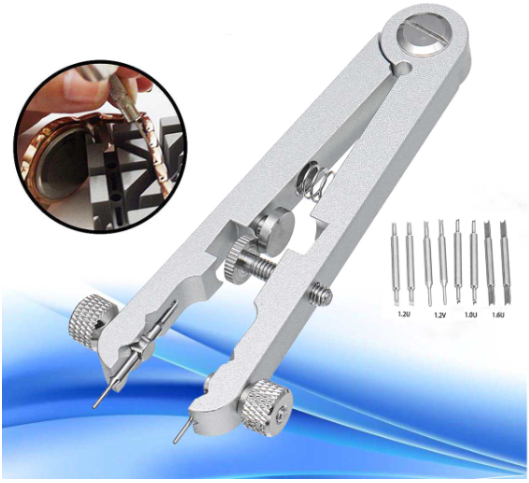 Easy Spring Bars Removal
This tool is very easy to use. Itprovides ultra-precision in removing and inserting spring bar pinson your watch. Change your favorite watch bands frequently effortlessly!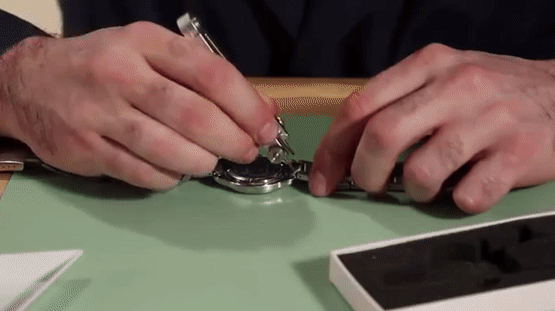 Unlike using two separate tools to hold the spring bar pins, this watch repair toolcan be used with one hand. Simply clip both tips onto pins to replace watch straps easily.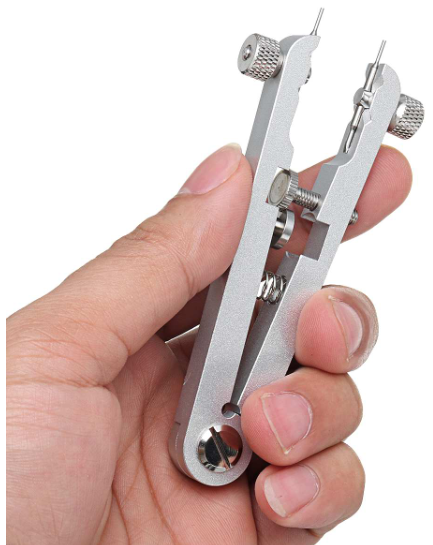 Replace Without Damage
We value watches as much as we value time. That is whythis tool is perfect because as you safely remove spring bar pins, itdoes not cause any scratches or damage to your precious watches.
Instantly replace your favorite watch with new straps, bands, or bracelets worry and hassle-free in seconds!
Adjustable Width
The tool is designed with anadjustable spring featureto make sure itfits most of the watches' sizes.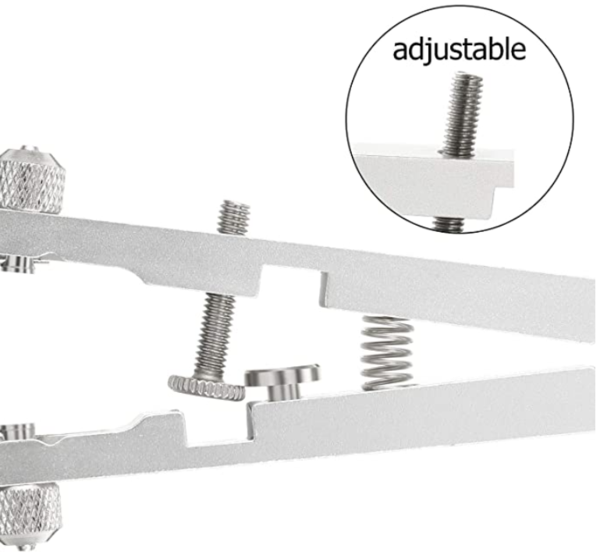 It can beadjusted to any spring bar width from 5mm up to 30mm. A great versatile DIY watch repair tool!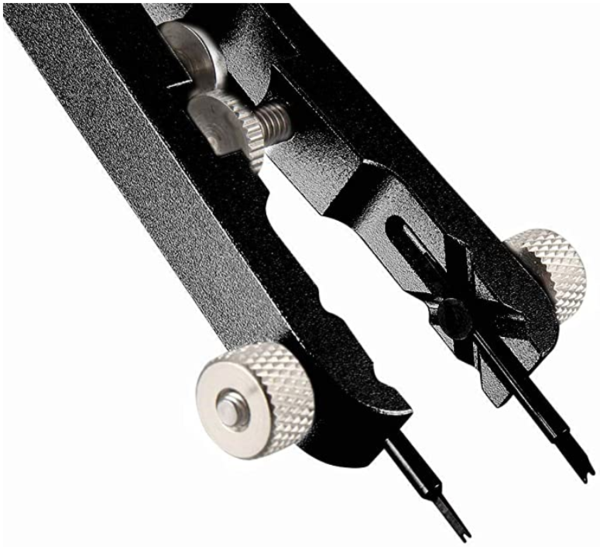 Great Watchmaker Tool
Made oftop-grade alloy steel, which issolid and durable for long term use.Compact and lightweightdesign makes iteasy to carry.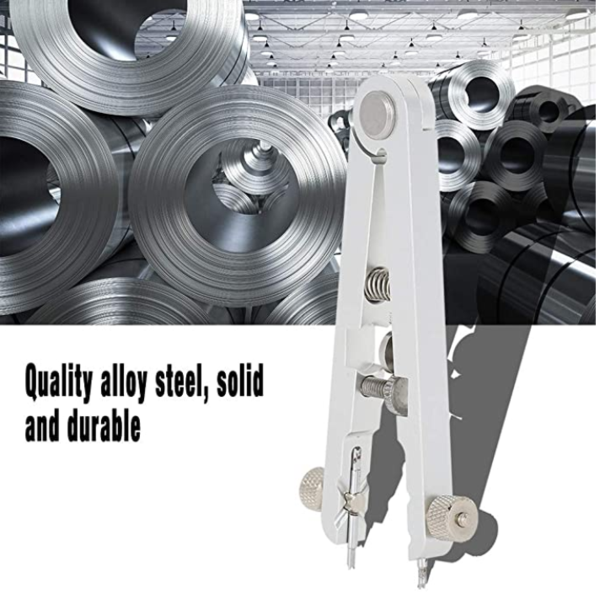 This tool is amust-have for watchmakers and watches repairing workersbut alsoideal for personal use to repair your watch at home or on the go.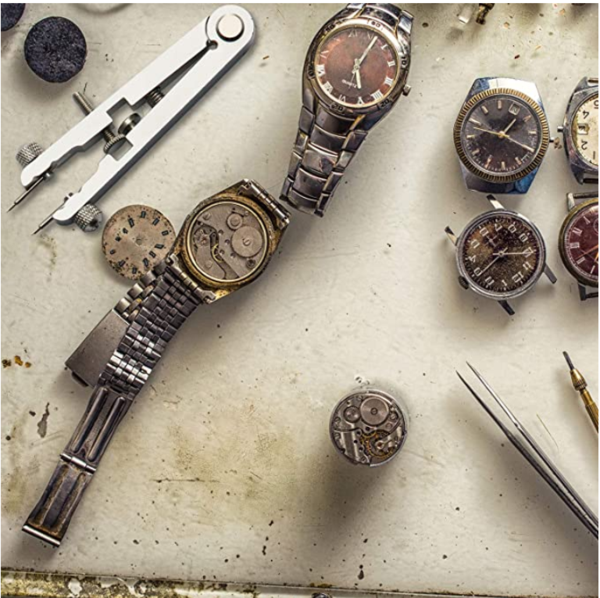 TheBESTwatch repair tool for home or travel use! Get thisDIY Watch Band PliersTODAY!
How To Use: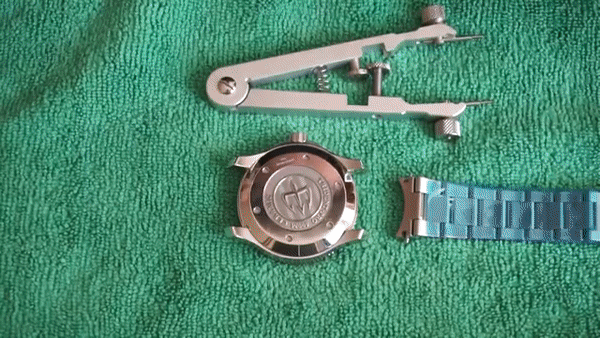 To attach a watchband, simply use the tool and pinch the spring bar on both ends with light pressure.
Then carefully place the watch band into the watch case.
Finally, release the tool to allow the spring bar to connect.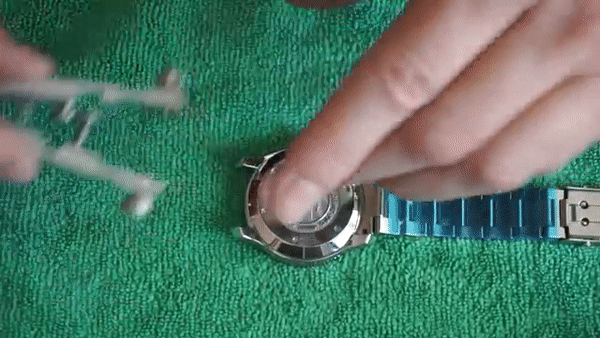 To remove the watch band on the other hand, carefully insert the tips of the tool where the spring bar is located.
Then, lightly pinch the spring bar to disconnect it from the watch case.
After removing it from the watch, just release the tool. Now you have removed the watch band so much easier!
Share
View full details
Cool Stuff, Cool Gadgets, Cool Gifts & Things
From home good products to beauty and health gear, to clothing and electronics, you can find a wide variety of goodies that will inspire you to live your best life. And if you don't want to leave out your furry friends, we even have a section of innovative products devoted just to them too.